Concrete Landscape Curbing Oconomowoc Wi
Transform Your Property with Decorative Concrete Landscape Curbing in Oconomowoc, WI
Welcome to the beautiful city Oconomowoc, Wisconsin! Located in the heart of Waukesha County, Oconomowoc is a vibrant community that offers both natural beauty and urban amenities. If you're looking for a way to enhance the look of your residential or commercial property, you've come to the right place.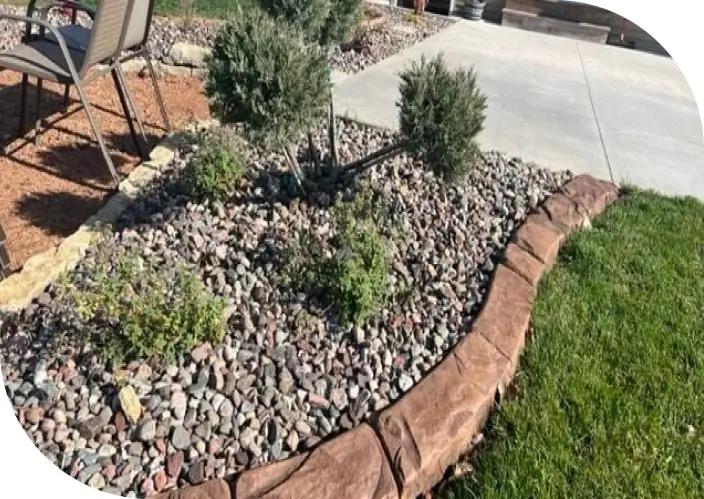 Elevate Your Landscape: Explore Our Concrete Curb Edging Services
Our company specializes in concrete curb edging, also known as landscape curbing or landscape edging. We offer a wide variety of decorative curbing options that can transform the look of your property and increase its curb appeal. Our residential landscape curbing services are perfect for homeowners who want to add a touch of elegance to their landscaping, while our commercial landscape curbing services are ideal for businesses looking to create a polished and professional appearance.
Your Dream, Our Priority: Customizing Concrete Landscape Edging
At
our company
, we take pride in our workmanship and attention to detail. Our team of experienced professionals uses high-quality materials and techniques to create durable and long-lasting concrete curbing that will stand the test of time. Whether you're looking for a classic, understated design or a more intricate pattern, we can customize our services to meet your specific needs and preferences.
If you're interested in learning more about our concrete landscape edging services in Oconomowoc, WI, we invite you to browse our website or call us directly. Our friendly and knowledgeable team is always happy to answer your questions and provide you with a free estimate. Thank you for considering our company for your residential or commercial landscape curbing needs!
Frequently Asked Questions
What services does your company provide for concrete landscape curbing in Oconomowoc, WI?
Our company specializes in concrete curb edging, also known as landscape curbing or landscape edging. We offer a range of services, including decorative curbing options for both residential and commercial properties in Oconomowoc, WI.
How can concrete landscape curbing enhance the look of my property?
Concrete landscape curbing can significantly enhance the appearance of your property by adding a touch of elegance and increasing its curb appeal. It provides a defined border and edge to your landscaping, giving it a polished and finished look.
What materials and techniques do you use for your concrete curbing?
For our concrete curbing projects, we place a strong priority on the utilization of premium components and cutting-edge methods. As a result, the curbing is guaranteed to be strong, resilient, and weather-resistant.
Can I customize the design of the concrete landscape curbing?
Absolutely! We offer customization options for our concrete landscape curbing services. Our experts can work with you to develop a customized solution that satisfies your particular preferences and enhances your house, whether you want a traditional and subtle design or a more complex pattern.